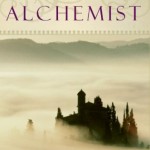 "When a person really desires something, all the universe conspires to help that person to realize his dream."  This is one of my favorite quote from The Alchemist by Paulo Coelho.  I believe it 100%.  Doesn't it sound wonderful?  Only one problem, do we know what we really desire?
Take your career for example, what do you want to be when you grow up?  You may say, that's easy, I want fortune or fame.  I can say okay do you know what that really look like in your life?  Do you have a picture in your head of all aspects of how that could appear.  I ask because it's hard for the universe to help you if you cannot visualize it yourself.   Defining in detail what you truly want is the first step to achieving your dream career.
Vagueness will not help.  If you only said fortune and you achieved fortune but also resulted in bad health from too much work and stress.  Is that what you really want?  I have been trying to discover what I  "really desire" in my career" for the last 15 years.  This step is more of a journey than a destination.   Mine has changed over time.  I have gotten what I wanted before only to realize I forgot to include another part that was crucial.  With experience I am learning to be more specific.
Here are some tips on how to be more specific.  Start by answering these 6 questions.
What work interest you and why?  don't worry about whether you can do the work or not, just focus on if you are interested in the work.  (e.g., industry, function, type of work, etc…)
What drives your job satisfaction? Prioritize. (e.g., high pay, being recognized for good work, autonomy, title, making a difference, work with people, etc…)
How do you want work to fit in your life?  (e.g, is work your first priority?  if not, what is prioritized before work?)  Describe a perfect month of work.  What are you willing to sacrifice for work and what are you not willing to sacrifice?
what job skills are you especially good at?  Don't be modest here.  Also ask others for feedback.   They can surprise you.  An entrepreneur I respect very much once told me I would be awesome at enterprise sales – an area I never worked in before.  He told me why and I think he is right.
What kind of work environment do you want?  (e.g., what kind of boss? company culture? type of colleagues etc…)
What do you absolutely not want in your work?  This question is to help you brainstorm more details.  Once you think of some answers to this question – phrase your answers in the positive (e.g., I want xxxx instead of I don't want xxx).
What helps next is sharing your answers with others.  The more you talk about your goals the more you can visualize your future.  You can also  modify it if it doesn't make sense when communicated.  Use the answers to the above questions as criteria when exploring career opportunities.  This way we stay consistently to what we truly desire and won't be easily detracted by peer pressure, societal norm, or our own ego.
Remember, the more specific you are the easier it is for the universe to help.    Good luck on your journey!
– Lei