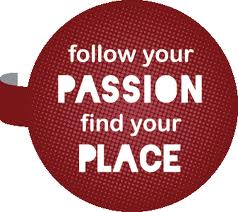 How to find your passion is a great question to ask throughout your career.  If you are anything like me and about 90% of the work force, then finding your passion is not an easy journey.
When I was a senior in college, I asked myself this question and couldn't come up with an answer.  So I applied to 5 different type of jobs and chose the one that gave me the most skills to do whatever I want afterwards – a McKinsey Analyst.  I have since asked myself this question every 2 years and only now, 15 years later, do I have a clearer picture of one of my passion – helping people with work smart and live more through this website.
In this article, I want to share with you what 3 common mental obstacles we encounter when trying to find our passion, one exercise you can do to overcome these mental obstacles, and 3 questions you can ask yourself to find your passion.
How to Find Your Passion – 3 Common Mental Obstacles
Feeling too Responsible

– Usually this comes in terms of financial responsibilities to pay rent/mortgage, car, kids' education.  Sometime, pursuing our passion requires some financial sacrifice initially and many of us can't even acknowledge what our passion is without considering the financial responsibilities we have on our shoulders.

Fear

– what if I can't do it?  We dismiss passions we may have for painting, or starting a new business immediately because we are worried about failure.

What Others Think

– Whether we admit or not, what others people think of our career move matter way too much in our lives.
Because we immediately have thoughts of financial responsibility, fear of failure, or if others would approve, we sometimes can't even allow ourselves to brainstorm what our passion may be.  Well, here is an exercise that could help.
How to Find Your Passion – Do This Exercise
I came across this wonderful article recently, called 
Five Regrets of the Dying
.  An experienced nurse who treats dying patients write about the top 5 regrets of the dying.
I wish I'd had the courage to live a life true to myself, not the life others expected of me
I wish I didn't work so hard
I wish I'd had the courage to express my feelings
I wish I had stayed in touch with my friends
I wish that I had let myself be happier
Reading this prompted me to come up with this exercise on how to find your passion.  In our 20s, 30s, 40, even 50s, we rarely think about dying.  It's morbid and depressing.  However, knowing you will die soon also give you clarity and can quickly help you break down the mental obstacles (crap) you hold in your logical mind.   So to do this exercise, allocate an hour somewhere in your house or a cafe and imagine what if you are told you have just one more year or one more month to live, then ask yourself these 3 questions in order to find your passion.
As you face death, what is your biggest REGRET of what you didn't do in life?

   This question overcome the fear mental obstacle.  There is no bigger fear than death, so assuming you will die soon, what do you wish you would have tried to do in your life regardless of success or failure?  This will give you some ideas about the passion you have been too afraid to try.

If you had financial security already, what would you do for free? 

It doesn't matter how much money you have and what fancy cars you drive, you cannot take any of it with you when you die.  What you can take with you, as the article indicates, is the feeling that you allow yourself to be happy in your life and you were true to yourself.  So setting aside financial responsibilities, what would make you happy?  What do you want your legacy to be when you die?   This question overcomes the responsibility mental obstacle and also gives you an indication of your passion

As you face death, what one thing you wish you had done that you know others may disapprove of

?  By asking the question this way, you overcome the what other people think mental obstacle.  Death makes us face reality about what we really want in life and how we really feel about things.    The truth is people are usually too worried about their own lives to disapprove of any of your decision.
This exercise is just the beginning of how to find your passion.  As you look at the list of things you put down during this exercise, rejoice in the fact that you are not dying next year or next month.  Given this, ask yourself – what can I do next to make one of these things happen before I die?  Taking small steps are fine.  It's not enough to just find your passion.  It's important also to make changes even if small to realize your passion over time (while you still have it.)
I leave you with the final sentence from "Five Regrets of the Dying" article – "Life is a choice. It is YOUR life. Choose consciously, choose wisely, choose honestly. Choose happiness."
Your comments: Does this exercise help you find your passion?  What is your passion? How do you know it's your passion? Share your comments and questions below.  Let's have a discussion!
Like this article? Then help me out and share it on Google+, Linkedin, Facebook, Twitter, and elsewhere.
– Lei