This is a guest post.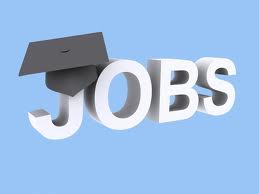 If you're a recent graduate, you've probably noticed that the odds of finding a great job are stacked against you.  The economy has improved since its collapse in 2008, but landing an entry-level job is still far from easy.  If you hope to land your dream job you're going to have to use every tool in the job seeker's arsenal, including social media.
LinkedIn is a great site for professional development, but did you know Twitter can also help you find a job?  Following one (or all) of these five accounts is a quick and easy way you can get even more amazing job opportunities and career tips to help you meet your career goals.
@EntryLevelJob
This popular account has over 75,000 followers and its following is growing daily.  When you read through its tweets, it's not hard to see why.  This account offers dozens of helpful career tips and jobs geared toward the entry-level job seeker daily.  If you're still in college or looking for more experience, you'll also find plenty of internships here.
@Buddingup
@Buddingup has over 2,200 followers and tweets dozens of entry-level jobs in the U.S and Canada everyday.  You'll find anything from computer programming jobs to sales jobs, so there will definitely be something to fit everyone's interests and career paths.
@MarketJobsUSA
@MarketJobsUSA tweets entry-level marketing, public relations, advertising, social media, and journalism jobs and internships.  This account has more than 975 followers and is growing daily.  What's unique about this account is the level of individual attention it focuses on its followers.  If you're looking for a job in a particular city, @MarketJobsUSA will help you find it.  Need advice on your resume or portfolio? All you have to do is ask.
@MonsterCollege
Everyone's heard of Monster.com, but did you know they have a website and Twitter account devoted completely to the entry-level job seeker?  This account has more than 2,500 followers and tweets tons of trustworthy career tips that will benefit every new professional.
@ExperienceLive
@ExperienceLive is another popular account with nearly 4,000 followers directed solely at college students and recent college graduates.  This account tweets unique advice every young job seeker can use, including items to bring to your first day of work and how to deal with being unemployed.  This account's tone is laid back, approachable, and encouraging, which is always uplifting for new job seekers.
These five accounts demonstrate that social media is not simply for entertainment.  Whether you're looking for job postings, career advice, or just a way to connect with other job seekers, Twitter is definitely the right place to be to further your career.
Guest Author: Ali Turner is a professional writer and career blogger.  She's also the editor of Campuses to Careers, a website that helps young people find their perfect careers.