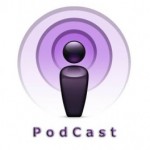 As the job market remains tough, college graduates continue to face an uphill battle in finding a good job.  This podcast is a 15 minute coaching call between a recent college graduate and I.  The topic is how to maximize your chances in finding a good job after college.
To read more tips, also refer to my other post – Can't Find a Job after College – 6 Ideas.
Podcast: How to Maximize Your Job Search Chances After College
Your comments:  was this podcast helpful?  any outstanding questions?
Like this podcast?  then help me out and share it on Google+, Twitter, Facebook, Linkedin and elsewhere.  Thanks.  Subscribe to my podcast channel on iTunes – under Job Hunting Tips or Lei Han
I am always in your corner.
Lei