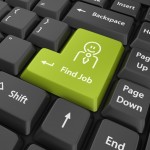 The modern job search (for employee or employer) often begins and ends with posting resumes online. There are a number of options out there, of course, and each one has certain benefits and features that can help you target certain types of jobs or play to your networking strengths. For example, there are some sites that act more like a social network, and that can be extremely beneficial if you can build a relationship with someone at the company. On the other hand, some of these sites will blast your resume out to any employer that could potentially match your skills and experience.
Obviously, there's no reason not to post your resume on multiple sites that have a solid reputation. While you don't want to go overboard here – you need to stay organized and keep track of the places you've already queried and from where you've received responses. Here are the top 4 resume posting sites.  Take advantage of the different features of these websites to get the most mileage out of your job search.
Indeed
At around 100 million visitors a month, this is the largest job-search website in the country. To put it in perspective, that's around 53% of all internet job search traffic. Put simply, this is one place you should always put your resume. It has a simple, user-friendly interface which makes it very attractive to new users, and it's free to use for job seekers.
Of course, browsing through this many listings can become quite a chore, so Indeed has a few features that make this a little easier. You can set up searches and have the results delivered right to your email on a regular basis. You don't even have to go back to the site until they send you something interesting.
You can also go beyond simple browsing and use the powerful search tools on the site. You can search for something as specific as certain job titles at a single company or use "Boolean Logic" searches to fine tune your efforts. And if you keep getting results from companies you don't like, you can easily block those from your results, too.
Monster
Monster is one of the oldest and best-known jobsites on the Internet, and it has thousands of employers constantly searching the database every day. One of the most notable features of this site is its ability to track the views your resume gets. Not getting enough views? Maybe it's time to change how you present your experience? This kind of actionable data is important in the modern job-search world.
Monster may have been around since the early days of the Internet, but it's still going strong and provides a lot of good resources for fledgling job-seekers. They now offer a resume writing service and social media profile development so you can present a really positive image. Then, if you're tired of seeking individual companies on your own, Monster has a resume distribution service that will automatically send your resume to numerous recruiters looking for people with your skills.
CareerBuilder
This website has an average of 300,000 employers using it regularly to find potential employees. As soon as you upload your resume the site will scan it for keywords and begin providing recommendations based on your skills and experience. You can store up to five different resumes and cover letter here, publically or privately, so you can increase your chances of finding a match. The site also offers a tool that allows you to create five personal search agents that keep watching the site and emailing you any listings that match your criteria.
LinkedIn
This is the professional social media site that opens up a lot of potential for finding and securing the job you want. As you build and interact with your network, you can learn about job openings and even get some referrals from the people you know.
This is the most professional of all social networks. In fact, your resume practically acts as your profile. Instead of listing hobbies and friends, you list skills and experience. As you continue to build your network, you'll come across more opportunities for employment. More than that, though, this is an opportunity for you to learn more about a potential employer by seeking out people who already work there.
These four are good choices to begin your online job hunt, but don't forget that there are many other opportunities both online and locally to help you find the perfect job. Keep your eyes open, use all the tools available, and you'll have a better chance of finding the job that fits your skills, experience, and personality just right.
Your comments: Was this article helpful?  Are their other sites you would also suggest? add your comments below
Like this post? then help me out and share it on Google+, Twitter, Linkedin, Facebook, Email, etc…
Guest Author: Linda Hildebrant is the Associate Director of Internet Marketing at Resume.com where you can view resume examples and post your resume online for free.
This is a Guest post approved by Lei Han.  If you would like to submit a guest post to www.BeMyCareerCoach.com, please follow these guest post guidelines