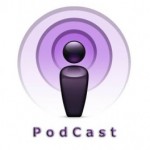 It may be hard to think about saying no at work, but sometimes it's necessary to do so to protect your reputation as well as manage your stress level.  This 20 minutes podcast is a live coaching discussion with me regarding why, when, and how to say no at work.   There are definitely legitimate reasons and appropriate times to say no.  As you will learn, it is beneficial to you and the company to practice how to say no at work.
Podcast  – How to Say No at Work
Your comments:  was this podcast helpful?  any outstanding questions?
Like this podcast?  then help me out and share it on twitter, facebook, linkedin, Google+ and elsewhere.  Thanks.  Subscribe to my podcast channel on iTunes – under Workplace Communication or Lei Han
I am always in your corner.
Lei