Get more interviews with this comprehensive Resume Guide (10 pages) - Unconditional Money Back Guarantee – within 14 days of purchase.
Insider look on what recruiter/ hiring manager are looking for in a resume
Step by Step guide for modifying an existing resume or creating a new one
Include both what to do and what NOT to do to create an effective resume
Include plenty of examples of executive summary, work experience section, action verbs + sample email of how to ask for feedback
"Just implementing one change on my resume based on the advice of this Resume Guide resulted in more invitations for phone interviews!"
- Marketing Director (Online Media Company)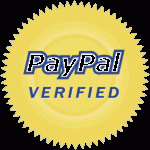 Payment are securely processed by Paypal – You don't need a paypal account to use – we do NOT store your credit card or paypal account information.
Good luck with your job search.  I am always in your corner!
Lei