Happy New Year! Wow, its already 4th week of January. Where did the time go? I have been meaning to write about my new year aspirations. I am sharing them to help me be more committed. I hope they can also help you.
Last week, I saw this great article – In the New Year, Become a Better Version of Yourself. It inspired me to come up with these five way to become a better version of myself. All of them are hard for me, but they are also great aspirations for the year – how to evolve who I am as a professional and a human being. 🙂
Be Patient with myself and others – I am not a patient person. I tend to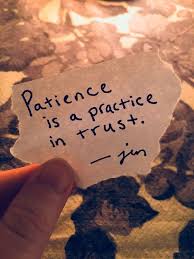 interrupt people in discussions. I get impatient when people are slow to understand or respond. I like to rush my kids when they are slow to shower, clean up, brush their teeth. You get the picture. This will be one of the hardest one to adhere to.. I think deep down I believe if I just rush others and myself, I will get more done. It sounds silly now that I have articulated it :-). This year, I will try to work on the following:
Interrupt less and listen more.

Remember to pause before I react

to an unexpected situations. Let things cool. Sometimes they resolve on their own.

Accept mundane things will take time.

Dedicate the time to get it done right. This one stems from an experience I had just last week. I upgraded my work phone. It probably should have taken about an hour. It took me about 7 hours over 3 days instead. It was however completely self-inflicted. I was trying to save that hour by multitasking this while working. Let's just say I learned the hard way quickly rushing has unintended results :-). C'est la vie

Be judicious about what I must do right away.

As a productive person, I tend to want to do many things a day to feel accomplished – a "hamster" on a never-ending "hamster wheel." Need to remember that less is more.

Be patient with my kids.

Allow myself to slow down and enjoy the journey – I am trying to ramp up on a big role this year. Even though I have until April to do it, I can tell I am rushing to do it faster. I will enjoy this journey much more if I pace myself.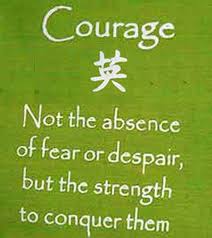 Be Courageous in uncertain situations – I am a pretty bold person already. However, this year there will be many new, uncertain situations – some at work and some personal. I want to remember the following
There is no one right answer

It's better to try than not

Be bold in believing in myself

and my ability to come up with a proposal or starting dialogue that is logical, fair and help build relationships

My ideas don't have to be perfect

– just a good starting point on the path to solve.
Remember to let my and your brilliance shine on the world. 🙂
Our deepest fear is not that we are inadequate. Our deepest fear is that we are powerful beyond measure. We ask ourselves, Who am I to be brilliant, gorgeous, talented, fabulous? Actually, who are you not to be?
Boundaries between work and life – I am pretty passionate about my work.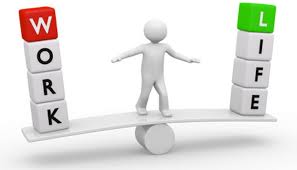 However it has been blending too much with my life and time with my family life. I find myself constantly thinking about work issues or planning when to work on weekends or late night. It's not a healthy or sustainable habit. I need to practice the following
I need to read my own blog post

– How to Stop Thinking About Work and practice the tips in it

If I need to work outside of work, time box it.

I have been working a lot and at the same time resenting the fact that I am working a lot. This resulted in the worse of both worlds. Due to this torn feeling, I am ending up contemplating way too often whether and when I should work each weekday or on weekends. Can you relate? This results in me working more mentally all the time.

Do only the things that MUST be done off work

(e.g., year end reviews, planning). Leave real work for work time. Be okay if I don't get all of it done right away (remember to be patient with myself)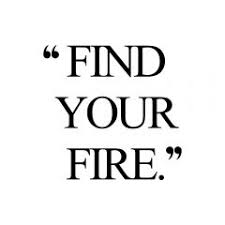 Be a Bad Ass – I was not sure why I wrote this one down, initially. I have been given a huge opportunity this year – finally fully utilizing all my skillsets. I will be able to build a high performing team and make a difference to customers and our business at a large scale.
Many are rooting for my success but not all, since I moved up faster than they have. I think being a bad ass is to remind me that it is NOT my goal to please everyone. I actually won't be able to. Instead I need to just do my best and enjoy the journey.
Be proud of any success I can achieve
Learn from any experiences I don't expect.
No apologies
No regrets
Inspire my team to do the same
Be Present – Did you know that most of us are only present for about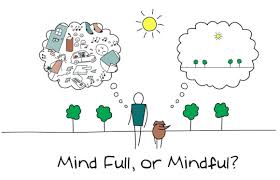 1-2% of the time? We are usually either thinking about the past or the future at any one time. Being present will improve my enjoyment of work and life. I aim to be more present
when I spend time with my kids – try a "no phone" day.
when I am in a difficult meeting – instead of worrying about not getting something done because they disagreed with our proposal or told us another unexpected hurtle, just observe the situation.
when I am experiencing any negative emotion (e.g., worry, anger, frustration, fear, overwhelmed etc..)- welcome the feeling and see if I can watch its effect on me vs letting it control my reactions.
practice being grateful every day – regardless of what's happening
Perhaps it's a year for me to try a silent retreat – no phone, no talking. Wow, that sounds super difficult.
Thank you for reading this post. It has been therapeutic for me to write it. I will report back on any new learning throughout the year. Best wishes to you for an adventurous and fun 2019 full of laughter, learning, and new experience!
Your Comments: What are your new year aspirations? I hope you will share them with me in the comments below. If you have ever been to a silent retreat, I would love to hear how you liked it and any advice?
Like this article, then help me share it on social media – Linkedin, Facebook, Twitter, etc…
New to my site? then start here – Soft Skills – How to Succeed like an Executive
I am always in your corner,
Lei