Why this blog?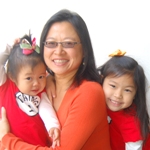 I love coaching and mentoring.  It's the most rewarding feeling to know that I've made a difference in someones' career. I discovered this when I was working at Deloitte, as I was a counselor to Analysts as well as being a key leader in mentoring many of the marketing practitioners.
My husband was the one that encouraged me to start this blog.  I was burned out after doing 10 years of big firm consulting.  I started doing business contracting instead and also got married and started a family.  While I loved my life,  I no longer had the opportunity to mentor at work and missed it.   My husband saw this and one day suggested I start this blog.
He told me "You're constantly coaching me and friends about our career and work issues.  Why not start a blog to help more people?  A blog can help people you don't even know."
My immediate reply was "But, I'm not a good writer."
He persisted, "Yes, you are.  You write fine on our family blog. Just be sincere and write like you speak."
"Okay. But what if no one reads it?", I continued to doubt
"Then there's even less reason to worry about it," he joked with me.  "Just start and take one step at a time.  Write a post and see how you feel from there," he encouraged.
Well, since then, I've written over 200 articles and have loved it.  I still considered myself an okay writer, but what I really focused on is the quality of the content.  My obsession became to provide any insider knowledge I learned that I wished others told me earlier.
I'm very thankful for my husband's gentle nudging back then… and I am honored that more than 350,000 of  you from 100+ countries have since visited my blog!  Thank you for your support and interest.
We may all have different jobs and careers.  I know however we all face similar issues at work.  
How to work well with my boss and be recognized for my work
How to work with colleagues with all different personalities, motivation, and performance level
How to navigate office politics – play the game instead of let it play you
How to network inside and outside the company
How to work smart instead of just hard and achieve more.
All these and more require soft skills that are not taught in school.   I learned many of my soft skills the hard way – by making mistakes, and learning what to do and not to do next time.  I want to use these learnings to empower you to develop your soft skills over time and help you avoid some of the mistake I made.
As my blog has grown, I often asked myself how I could move it to the next level. I've finally figured out that this next level is to offer what I call a Soft Skills Gym – a members only, interactive, learning gym for soft skills development and career advancement.  I hope you will check it out.   Best wishes to your career success.
– Lei
I am always in your corner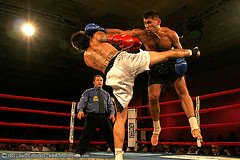 I rarely watch boxing. But when I think of coaching, for some reason I think of that boxing coach in the corner of the ring that provides strategy and advice between rounds. It's your career, so you're the fighter that will need to do the work and fight your best to win – e.g.,  navigate the career ladder, get that promotion, be recognized for the good work you do.  And a top-notch, knowledgeable coach "in your corner" could mean the extra edge you need to win.
I can help you strategize on how to excel at your current job and in your career.   I've mentored hundreds of people regarding how to better perform on the job or transition to a new one.

I can help you deal with unexpected and difficult challenges at work.  I've been a successful business consultant for 15 years to at least 20 major corporations. I have dealt with all types of personalities and situations while still achieving results.

I can help you navigate the politics and learn how to take control of your career path.  Work is not fair, but it is in your power to make decisions and take actions that can maximize your career advancement potential.

I can help you leverage your strength, avoid common pitfalls, and perform at the "top of your game"
I look forward to being "in your corner."
– Lei