Why this blog?
I have worked in consulting for 15 years and used to mentor dozens of people as part of work as well as interview hundreds of candidates.   Since I have a family now, I decided to achieve more work life balance and work as an independent consultant to Fortune 500 companies.
While I love my life today, I really miss the opportunity to mentor others.  This blog is my outlet to still help others in their career. I learned a lot in my career so far – made plenty of mistakes as well as achieved some level of success. I hope to share some of my experience in case they can help you.
I am fortunate that I am still in touch with many of my mentees and witness their growth in their career. I have been told that I am a good mentor and career coach. I hope what I can write in this blog can help you in some way.
Find out more about my career coaching services and Contact me with questions or topic suggestions. I look forward to hearing from you.
- Lei
I AM ALWAYS "IN YOUR CORNER"
I rarely watch boxing. But when I think of coaching, for some reason I think of that boxing coach in the corner of the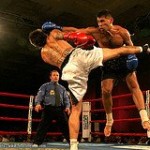 ring that provides strategy and advice between rounds.
It's your career, so you are the fighter that will need to do the work and fight your best to win – e.g.,  to find that next perfect job, to get that promotion, to be recognized for the good work you do.  And a top notch coach "in your corner" could mean the extra edge you need to win in this tough market.
I can help you strategize how to excel during job search and at your current job.
I know how to recruit and hire professionals and what recruiters/hiring managers are looking for
I have mentored dozens of professionals at and outside of work regarding how to better perform on the job or transition to a new one
I have been a successful business consultant for 15 years to at least 20 major corporations. I have dealt with all kinds of personalities and unexpected situations and still achieved results
I can help you leverage your strength, avoid common pitfalls, and perform at the "top of your game"
I look forward to being "in your corner."  To learn more about what resources are available on this blog – start here.
- Lei
Contact Us
If you have questions about guest posting or career coaching services, please read the guest posting page or career coaching services page first before contacting us.  Thanks for your help.
Comments or questions are welcome.